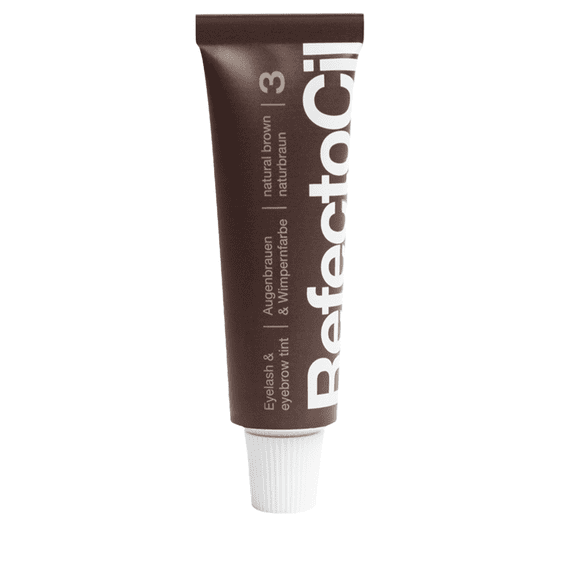 From
CHF 7.10
Regular Price
CHF 8.35
VAT included
The eyelashes appear significantly longer and more voluminous, as the full length of the tips, which have been faded by sun and water, is emphasised by the colouring. Light eyebrows can be emphasised by a dark colouring. Dark eyebrows can be lightened to match blonde scalp hair or matched in brightness and shade to any scalp hair colour.
An eyelash tint is also extremely practical and time-saving because there is no need to apply mascara every day! With eyelash tinting, the eyes look expressive and attractive for weeks - even without mascara. Eyelash tinting is especially ideal for contact lens wearers. They often suffer from the fine mascara particles getting into the eye and irritating it.
For athletes, the eyelash tint is ideal because it is waterproof for weeks and does not run even when sweating.
Mixable with all 8 RefectoCil colours.
Smudge-proof and waterproof.
Lasts 6 weeks.
Preparation:
Remove contact lenses
Cleanse the eye area with oil-free, lash-strengthening RefectoCil Micellular Eye Make-Up Remover
For best results, use RefectoCil Cooling Saline to remove residue from the eye area.
RefectoCil Skin Protection Cream with Lash Pads or Silicone Pads apply according to instructions.
Stir 2 cm of colour with 10 drops of RefectoCil Oxidant liquid or 15-20 drops of RefectoCil Oxidant Cream fresh to a creamy paste.
Subsequently apply to eyebrows and eyelashes.
Application time: Lashes: 10 minutes, Brows: 5-10 minutes. The longer the application time, the more intensive the result.
Remove with clear water and cotton pads.
Notes:
Before the first application or after longer breaks from tinting, we recommend a skin compatibility test.
5 stars

179

4 stars

8

3 stars

2

2 stars

2

1 star

4