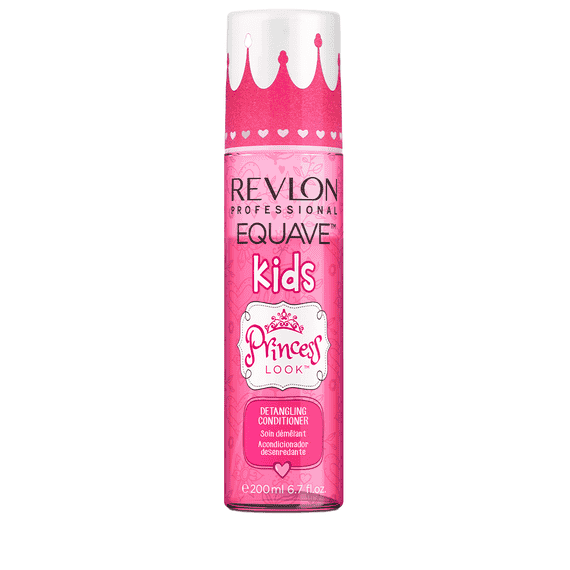 Princess Look Detangling Conditioner
From
CHF 10.60
Regular Price
CHF 34.80
VAT included
Gentle hair conditioner for little princesses

Equave Kids Princess Look Detangling Conditioner instantly detangles and smoothes children's hair, conditioning it and making it incredibly shiny and silky soft. Its gentle formula, enriched with keratin, reduces tangles, reduces pulling when combing and prevents static charge.
The leave-in conditioner is dermatologically tested and contains protective UVA/UVB filters. Combined with Princess Look Conditioning Shampoo, it creates the perfect princess look with radiant, shiny hair.
contains specially selected ingredients to suit the characteristics of children's hair and skin
enriched with keratin
eases daily combing and makes the hair supple
contains protective UVA/UVB filters
with a delicate floral and fruity fragrance

Haircare
Disentanglement
Humidity
Gloss
Smoothing
Sun protection
Anti-frizz
Suppleness
Shake the bottle well.
Apply hair conditioner to damp or dry hair.
Do not rinse.
Note: Do not use on children under 3 years.
5 stars

2

4 stars

0

3 stars

0

2 stars

0

1 star

0