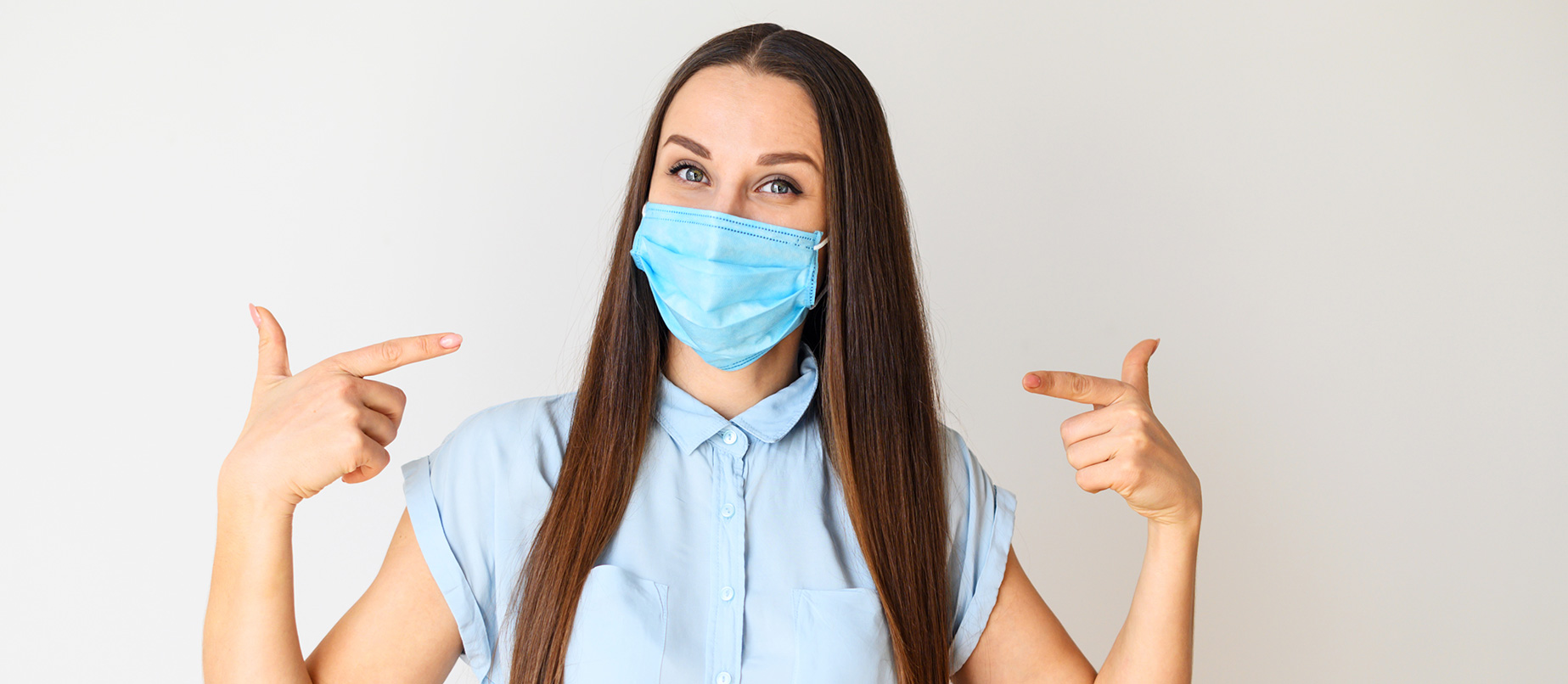 Protective masks against transmission of pathogens
Hygiene masks protect against the penetration of liquid splashes and droplets in the exhaled air of the person wearing them.
The masks help to reduce the risk of transmission of viruses (e.g. coronavirus).
It is important that the masks are worn correctly and that the additional hygiene measures are applied.